Click Here To Print This Article
MG RV8 Bulletin Board
INFORMATION REQUEST
I have been trying to establish the exact VIN Number, front wheel arches ceased being fitted to RV8's.
From the information received so far the change point occurred between VIN's 1242 with front wheel arches and 1250 without front wheel arches.
Therefore any owners with RV8's between these VIN's I would welcome your input as to whether your car has flanges or not.
Thankyou Jim Dolbel For Current Finding click here (link courtesy of UK v8register.net)
RV8 IMPORTS INTO AUSTRALIA TO RESUME
RV8 Imports into Australia are to resume following accreditation under the new Registered Automotive Workshops (RAWS) legislation by Australia.
Background
This new legislation followed a review of the Motor Vehicle Standards Act of 1989 by the Federal Government which suspended RV8 Imports into Australia on 8 May 2003.
The new legislation arrangements included the introduction of a Specialist & Enthusiast Vehicle Scheme (SEVS) to determine the eligibility of vehicles for importation and replaced the (bulk) old type approvals under the Australian Design Rules (ADR) with a vehicle by vehicle compliance approval by Registered Automotive Workshops.
This new legislation now requires each type of vehicle to be crash tested (all imported vehicles less than 15 years old) to meet the new requirements.
Under the new scheme only RAWS approved workshops will be able to comply vehicles to the Australian Design Rules.
Stuart Radcliff of RV8 Cars Australia can be contacted : mgcentre@bigpond.com
For more Information : http://raws.dotars.gov.au/index.html
RV8 Bump Stops
Stuart Radcliff ( MG Centre Sydney ) has a stock or remanufactured polyurethane bump stops. These have been manufactured to the highest quality in the original colour.
price $110 + $10 postage within Australia. This price for a set of 4
All inquiries :-phone Stuart 9674 2621 or email:- mgcentre@bigpond.com

RV8 Fuel Filler Neck Seal
Stuart Radcliff owner of "The MG Centre of Sydney" has a supply of "RV8 Fuel Filler Neck Seals " and these are available through his business.
Phone 02 9674 2621 or Email: mgcentre@bigpond.com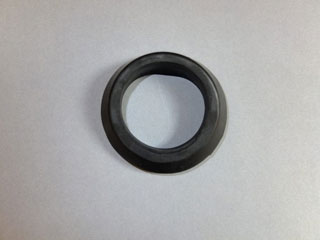 RV8 MG Badge
Stuart Radcliff has a supply of RV8 Badges in stock and these are available from the MG Centre of Sydney. Ph. 02 9674 2621 or Email: mgcentre@bigpond.com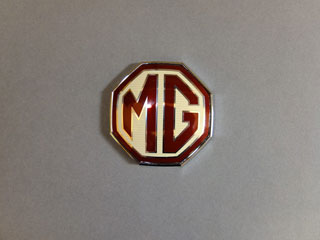 HERITAGE CERTIFICATES FOR RV8'S
RV8 owners can now purchase Heritage Certificates for there cars. The Certificates will confirm your vehicles details as when it left
the factory. The certificate also confirms the date of build as well as any extra factory fitted equipment. The certificates can be purchases online
at https://www.britishmotormuseum.co.uk/archive/heritage-certificates which also excepts credit and charge card payments. Certificates cost £43 sterling plus postage and handling.
HIGH RISE STOP LIGHT
I have received several requests for information regarding the high rise stop light fitted to Australian rv8's.
The Light is made by Hella part no 5242 ( aka universal cabrio stop light ).
The high rise stop light may also be purchased through RV8 Cars Australia ( mgcentre@bigpond.com )
RV8's IN AUSTRALIA
The number of MG RV8's in Australia has now reached 238..
This information has been established and verified from the Vehicle Import Approval Records obtained under the Freedom of Information Act (plus applicaiton fee).
Should you wish to have information post on this pages please click here.